For Visitors
GUIDE FOR GUESTS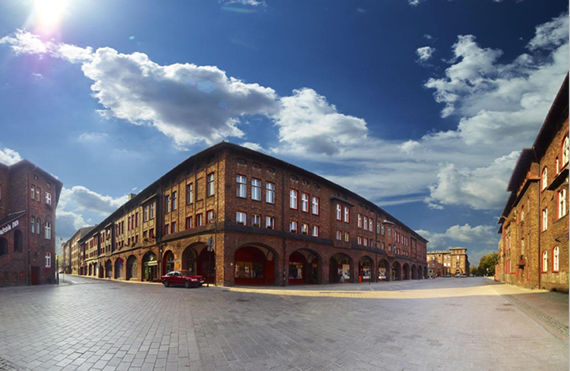 Tourist information centre numbers
Important phone numbers:
Area code: +48
Emergency call: 112
Prepaid cards for mobile phones:
You can buy a prepaid card:
in mobile network stores,
at news stands
at petrol stations
in many small shops in Poland
Every prepaid card must be registered. A passport or other proof of identity is required for this purpose.
Transport
Public Transport in the GZM Metropolis (the Upper Silesian and Zagłębie Metropolis)
Public transport organized by the ZTM (Metropolitan Transport Authority) all over the Upper Silesian and Zagłębie Metropolis (GZM) is available for all WUF11 participants.
Free of charge public transport for WUF11 participants is unlimited and available from 23 June until 3 July 2022.
Free of charge travel is possible upon collecting one's badge in person at the registration desk in the WUF11 venue (International Congress Center -MCK in Katowice) and one's badge is the only one document entitling to free of charge travel. Therefore, all participants are required to pay for their travel by public transport in accordance with the applicable fees, before collecting their badges.
Click to the link here to get more information on the available ZTM bus and tram lines connecting the recommended hotels with the venue and the list of the nearest stops located near recommended hotels and the venue.
Shuttle bus
WUF 1 and WUF 2 shuttle bus lines are available for WUF11 participants and will be operating according to timetable available here from 23 June until 3 July between the railway station in Katowice and the venue.
We encourage you to check the updated timetables of the ZTM transportation on their official website: https://rj.metropoliaztm.pl/?lang=en
Transportation from the Katowice Pyrzowice Airport to Katowice Railway Station
You can easily get from the Katowice International Airport in Pyrzowice to Katowice city center using ZTM public transport. The AP line runs on the route Katowice Sądowa - Pyrzowice Port Lotniczy. Detailed information on the airport public transport lines is available on the ZTM website: https://rj.metropoliaztm.pl/rozklady/1-ap/ . Transportation is free of charge on the basis of one's badge from 23 June 03 July. WUF11 participant are therefore required to pay for their first trip to the city center upon arrival according to the applicable fees (about 6 PLN). The trip takes around 50 minutes. The AP line has also it's bus stop at the Katowice Strefa Kultury (NOSPR) in the vicinity of the venue.
Transportation from the airport Kraków Balice - Kraków Główny - Katowice Railway Station
From the Kraków Balice International Airport, you can get to the center of Cracow by taking the (Lesser Poland Railways) Koleje Małopolskie train (SKA1 line) to Kraków Główny station. Detailed information is available on the website of Koleje Małopolskie: https://www.kolejemalopolskie.com.pl/pl/rozklad-jazdy/wieliczka-rynek-kopalnia-krakow-glowny-krakow-lotniskoairport .
By changing the train at the Kraków Główny station to (Silesian Railways) Koleje Śląskie train (https://www.kolejeslaskie.com/) or POLREGIO Railways (https://bilety.polregio.pl/), you can get to Katowice city center.
The ride on the entire route from the Krakow Balice - Krakow Główny - Katowice Railway Station is free of charge for WUF11 participants on the basis of one's badge. Therefore, the first trip to Katowice upon arrival (along the entire route) is chargeable in accordance with the applicable fees (total cost approx. 29 PLN). The total travel time is approx. 1 hour 50 minutes (you should carefully estimate the time of the change depending on the hours of train departure).
ATTENTION!
When using free of charge transport on the basis of the WUF11 badge, please make sure that you travel by an appropriate public transport carrier - the ZTM Metropolitan Transport Authority.
Free of charge travel on the Silesian Railways, POLREGIO and Lesser Poland Railways on the basis of the badge is available exclusively on the route Krakow Balice Airport - Krakow Główny - Katowice Railway Station. The badge does not entitle to travel free of charge by rails on other routes in the Silesian and Lesser Poland Voivodeships.
Other informations
Example prices in shops and restaurants:
Shop prices:
Bread - PLN 6.00
Milk - PLN 3.00
Butter - PLN 6.00
Eggs (6) - PLN 7.00
Ham - PLN 40.00 (kg)
Coffee - PLN 10.00 (250 g)
Tea - PLN 4.00 (20 bags)
Mineral water - PLN 2.00 (1.5 L)
Coca-Cola - PLN 5.50 (1,5 L)
Beer - PLN 3.00 (0.5 L)
Traditional Polish cuisine:
Polish dishes not only taste great, but are also very energy-dense and warming, so they will be an ideal option for lunch/dinner in December. When you're in Poland, you should try at least some of them. We'll tell you which of them are the best
Silesian roulade with potato dumplings and red cabbage
The roulade is a traditional Silesian dish usually served for a Sunday lunch. It's pork or beef meat, wrapped around bacon, onion and pickled cucumber. The roulade is then stewed in sauce, with which Silesian dumplings are later served (i.e. small balls made of potatoes and flour with a recess in the middle). The dish is traditionally accompanied by red cabbage.
Żurek
Żurek is a traditional Silesian soup prepared on the basis of soured rye flour (akin to sourdough) in combination with a vegetable and bone stock, served with pieces of sausage, potatoes and other additions. Warming and nutritious.
Pierogi
Pierogi are traditional Polish dumplings. They are made with thinly rolled dough, cut into pieces. The dough is then used as a wrapper for meat, cabbage with mushrooms or something sweet to make the unique shape of pierogi. The dumplings are then cooked in boiling water and served with various sides.
Gołąbki (cabbage rolls)
Gołąbki are very popular in Poland. These are cooked cabbage leaves, stuffed with rice or groats and meat. They are served with tomato sauce.
Pork cutlet
This is a Polish variety of pork breaded cutlet – one of the oldest traditional dishes. It's made of pounded pork tenderloin, seasoned and breaded, then fried. Cutlets are typically served with potatoes and salads.
Herring in oil with onions
Poles prepare herrings in many ways. However, the most popular is herring in oil with onions. You can eat it on its own or with bread. It's a great match for more potent liquors.
Crepes
Crepes are very thin pancakes served with sweet cottage cheese, jam or fruit. You can choose what you want: cream, sugar or chocolate as the topping.
When going to Poland, remember two things. In Poland, tips are not added to the bill. You can decide whether to tip your servers. However, if the service was nice and the dishes tasty, it's common to reward the team that worked on this carnal and spiritual pleasure
Useful information
Useful information and trivia:
Clothing
In winter, daytime temperatures can range from 0 to +5 degrees Celsius and fall below zero at night. Snowfall is also likely, accompanied by heavy clouds and cold winds. A warm jacket, boots, gloves and a hat will likely prove useful.
Prohibition
Partial (night) prohibition was introduced in Poland in 2018. Therefore, you won't be able to buy alcohol after 10 p.m. in the shops in the city centre. The prohibition does not apply to restaurants and bars.
Electrical sockets
In Poland, we use European sockets. It's worth checking how they look like. You may need an adapter.
Right-hand traffic
Traffic is on the right side here. Please remember that if you want to rent a car
Non-cash transactions in Poland
You can pay with a credit or debit card practically anywhere in Poland. You can also pay by phone, using NFC.
Polish-English
In Poland you can communicate in English without any problems. Almost every public place in Poland employs people who speak this language communicatively.
Souvenirs from Silesia
SHOPPING IN KATOWICE
The capital of the Silesian region offers a wide range of goods for shoppers in its many shops and modern shopping centres. In Katowice, these attractive complexes are easy to reach and offer everything to meet the expectations of even the most demanding customers.
Galeria Katowicka (30 3 Maja Street), Silesia City Centre (107 Chorzowska Street) and the Three Ponds Shopping Centre (60 Pułaskiego Street) will satisfy even ambitions with their range of goods and entertainment.
For those who enjoy shopping among historic buildings of the city centre, we recommend Katowice's central district, enticing with its wide offer and professional service.
Silesian phrases and words
DZIEŃ DOBRY/GOOD MORNING/DOBRY [dahbry]
NAZYWAM SIĘ…/MY NAME IS…/JO JES… [yo yes]
KTÓRA GODZINA?/WHAT TIME IS IT?/WIELA JE NA WAJZLACH [veeiehla ye nah vhaizla-h]
DO WIDZENIA/GOODBYE/CZIM SIĘ [cheem she]
GZIE JEST…/WHERE IS…/KAJ JE… [khai ye]
KOCHAM CIĘ/I LOVE YOU/JO CI PRZAJA [yo chi pshah yah]
TAK/YES/JA [yah]
NIE/NO/NIY [niee]
KOBIETA/WOMAN/BABA [bah bah]
DZIEWCZYNA/GIRL/FRELKA [frehl kah]
MĘŻCZYZNA/MAN/CHOP [hohp]
CAŁUS/KISS/KUSIK [qusheek]
POWIETRZE/AIR/LUFT [looft]
STACJA BENZYNOWA/GAS STATION/TANKSZTELA [tank shtelah]
TORBA/BAG/TASIA [tah sha]
PRZYSTANEK AUTOBUSOWY/BUS STOP/HALTSZTELA [hahlt shtelah]
FAJNIE/NICE/GRYFNIE [greeph nieh]
PARASOL/UMBERELLA/PARYZOL [pah ree zol]
PAPIEROWA TOREBKA/PAPER BAG/TYTKA [teeth kah]
TRAMWAJ/TRAM/BANA [bah nah]
ROWER/BIKE/KOŁO [quo woh]
DWORZEC KOLEJOWY/RAILWAY STATION/BANHOF [bahn hof]
POCIĄG/TRAIN/CUG [tsoog]
KIEROWCA/DRIVER/SZOFER [chaufer]
SAMOLOT/PLANE/FLIGER [fleegher]
UWAŻAJ/LOOK OUT/DEJ POZÓR [day poh zoor]
TOALETA/TOILET/HAZIEL [ha zhel]
POKÓJ/ROOM/IZBA [eez bah]
SKLEP/SHOP/GYSZEFT [ghesheft]
SŁODYCZE/SWEETS/MASZKETY [mashkehty]
DNIÓWKA/SHIFT (WORK)/SZYCHTA [sheeh tah]
KONIEC DNIÓWKI, PRZERWA W PRACY/KNOCK-OFF TIME/FAJRANT [phai rant]
PLEŚĆ BZDURY/TALK NONSENSE/FANZOLIĆ [fan zohl leech]
PSZCZOŁA/BEE/BINA [bee nah]
ŁĄKA/MEADOW/BŁONIE [buoh nieh]
RZEKA/RIVER/RZYKA [gee kah]
DRZEWO/TREE/STRÓM [strom]
GAŁĄŹ/BRANCH/ASTA [asta]
SADZONKA/SEEDLING/ABLYJGER [ab lee gher]
BIEDRONKA/LADYBUG/BOŻO KRÓWKA [bosho kroof kah]
SŁOŃCE/SUN/KLARA [klah rah]
TĘCZA/RAINBOW/DYNGA [deen gah]
POGODA/WEATHER/POCZAS [paw tschas]
ŚNIEG/SNOW/ŚNIYG [shneeg]
WIATR/WIND/WIATER [veeah tehr]